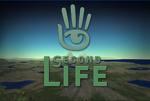 AVERAGE RATING: Not Rated


Lovell Marketing Inc. Is located in Second life.
http://lovellmarketing.web.officelive.com
open in browser to see full effects of website.

Hello, Thank you for taking the time to visit Lovell Marketing Inc. Are you searching for a slogan, direct marketing campaigns, branding or expansion of your current product? Lovell Marketing Inc. can assist you with all of your business needs with my conversion of RL to SL job experience. With over 12 years of corporate leadership experience at my finger tips I can help you to BRAND and EXPAND your business and get that ROI you have been seeking. Just as in RL business needs to structured, consistent in appearance and direct to the target market.

Branding started as a way of claiming ownership. A brand provided a means for owners to identify a product as different. Today branding is focused on the customer – using their needs to define products and services, identify appropriate distribution channels and ways to promote them. Effective branding is no longer about the product. It is about building a strong relationship between your company and your customer. Lovell Marketing Inc. can provide to name a just a few of the following services: Advertising, Branding, Business Development at the operate evel including legal structure, contract and documentation development, HR services, business management development, corporate media development, publishing and website development all with the plan to ensure your next interactive marketing project is a success. We will review your business goals and objectives and map those to interactive functions that meet your needs and ROI. No matter what the size every Job is important to us. Contact Hadessa Lovell via in world IM or e-mail at hadessalovell@yahoo.com

Lovell marketing Inc. will partner if needed with the very best top notch providers of
additional services in a virtual community such as:
Skil
AUTHOR: hadessa lovell


LOCATION INFORMATION


Link:

Lovell Marketing Inc.
Metaverse:
Second Life
World / Grid:
Public Grid
Theme:
Business
Topic:
Services and Shopping
Subtopic:
Custom Poses and Scripts